Why Having The Right Guest Internet System Could Make Or Break Your Profits This Year ... And The Next Year ... And The Next ... And The Next ...
We're past the point of arguing whether or not Guest Internet Access is a must have. It is. We know it. You know it.
And to determine what the "right" Guest Internet Access is, you may need to change the way you're thinking. You need to stop thinking about the Internet and start thinking about infrastructure.
If your current infrastructure, or the one you're currently considering, cannot support the requirements of your guests (whether business travellers, holiday makers, singles, couples or families) then you'll be spending far too much on a system that will need to be upgraded or replaced far too soon.
It's not rocket science, your guests will ultimately determine the facilities and amenities that you must provide. Your guests now expect to be able to access the Internet from their room and often times from public areas.
Going forward, your guests are going to demand the ability to make Internet telephone calls, video conferencing calls, to connect in to their corporate network using VPNs. Your guests are going to demand to download movies and play Internet games. Your guests will not accept lack-lustre security.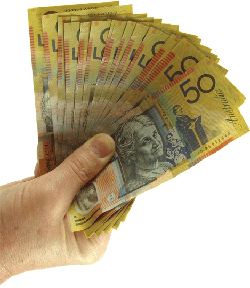 If you do not provide the right infrastructure to support your guest's demands, they will cease being your guests.
On the other hand, if you do provide a simple-to-use, highly-secure, reasonably-priced service you will not only keep your current guest list, you'll likely attract your competitor's unhappy clientelle. It cannot be understated, this is make or break.
EXL's ISP-In-A-Box delivers the right infrastructure at the right price. Our recommended model will typically deliver ROI in under six months and will augment your establishment's profits considerably.
How much profit can you make?
Multiply your Available rooms
By your Average Occupancy
By $576
The answer is your annual perennial profit.
(based on average profits for properties with between 100 and 400 Available Rooms, with 20% of guests purchasing Internet Access at $10 per day for unlimited use. Many variables will affect actual profits, however, ISP-In-A-Box delivers properties with gross profits ranging from 150% to over 500%).
For further information download & print our brochure and be sure to contact us before it's too late.